Welcome To Eco Shop Ph
The largest zero waste and plastic-free store in the Philippines, providing a one-stop-shop for beautiful, sustainable alternatives to everyday plastics.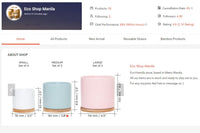 Our Shopee Store
Many of you requested it!

We are on Shopee now, check our store for promotions like discounts or free-shipping.
Shopee store
Reusable Coffee Cups
We have a new collaboration with another eco-friendly company which is based in the Philippines. Masaya Cups are now available in our store and we love them !
Get one yourself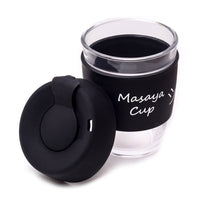 Eco-Friendly Beauty Products
Since a few weeks we are working together with Eco Care PH to provide sustainable beauty products in the Philippines. They are a local company based in Metro Manila and produce all of their beauty products with natural and organic ingredients.
Read more about it in our Blog
Personal Engraving
All our Bamboo Products can be personal engraved. Either you want to surprise your friends with their names, emojis or even their pictures.
Zero Waste Products can be alot of fun with us ! 
Please contact us for further informations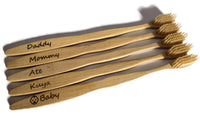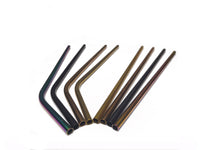 Colored Straws
Beside of our standard metal straws we also have 'premium straws' which are titanium platted stainless steel straws.
Available colors are :
Rainbow / Black / Gold / Rose Gold
Partnership
Fulfillment Partnership
We are happy to announce that we signed a partnership with Fulfilled.ph

Located in Metro Manila, they are Philippines first full one-stop service provider for your e-commerce business. And even better they offer eco-friendly solutions. From honeycomb paper wrap to paper bag shipments.